Steller would like to wish you and your family a Happy Holiday! Here is our gift guide for the Holiday Season!
Love, Grace The Brand
As indie fragrance brands surface in outstanding numbers, Love, Grace The Brand emerges as wellness reimagined. The collection of handmade, oil-based parfums lasts all day or all night – whatever you desire. Each scent is handcrafted with properties that nurture your body and promote natural beauty, healing and wellness. Love, Grace The Brand prioritizes wellness and quality, offering a duality that does not come at the expense of smelling so good strangers will stop you in your tracks to ask "what are you wearing?"
BLACK FRIDAY DEALS – All Love, Grace scents will be buy one, get one 50% off
CYBER MONDAY DEALS – All purchases made on lovegracethebrand.com will receive a free $25 gift card.
Komfort Kollection

Komfort Kandle by Komfort Kollection is a luxury candle collection to provide the comforting fragrances and atmosphere needed after a long day, as well as create a pleasant atmosphere at home, work, and on the go. Komfort Kandle is vegan-based, cruelty-free, and phthalate-free, with a burn life of at least 50-60 hours, allowing people an extended time to enjoy an inviting aroma daily. Komfort Kandle is also perfect for just experiencing self-care and true uninterrupted relaxation. The global pandemic shutdown truly brought a heightened awareness that everyone needs an adequate level of self-care.
Purchase at komfortkollection.com
Luna Selene


Designer Shannon Slack's vision for the shoe label was timeless femininity made to empower. Luna Selene, atelier of high-elegance shoes, was inspired by a woman's daily life – from the boardroom to the red carpet – and the many places she will travel. With the belief women are unstoppable, Shannon handcrafted the perfect shoe that urges women and all fashionista's to dream big and never slow down – your shoes should keep up with your drive and determination. Slack's first #NYFW show was a tremendous success attracting the likes of New York City influencers, socialites, and media. What's next? The fall line is soon to be released! As for the future, the designer is already brewing ideas for her clothing line while maintaining the hand-crafted credibility shoppers have known and loved.
Purchase at www.lunaselenellc.com
Natasha Moor PowerHouse Collection
Natasha Moor Warrior Beauty Sponge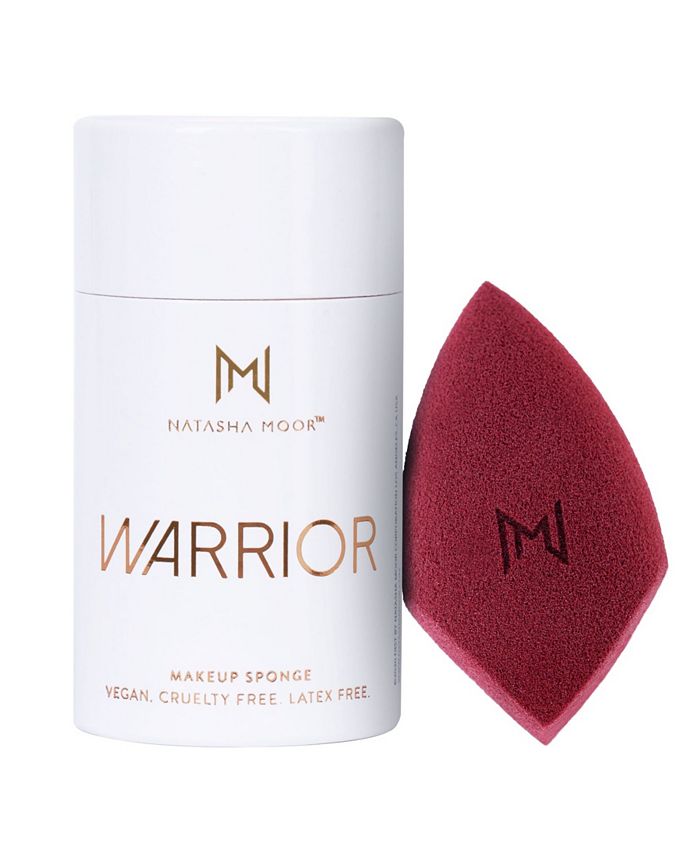 Perfect for a stocking stuffer or Secret Santa, the Natasha Moor Warrior Beauty Sponge (MSRP $16.00) is the most luxurious makeup sponge you've ever tried. This velvety-soft vegan microfiber makeup sponge with its meticulously crafted structure and design seamlessly blends wet or dry products, smooths imperfections for flawless coverage, and sculpts and contours your face with multiple rounded, flat and pointed edges that allow you to press your products into your face quickly and easily without pulling on your skin. Just wet the sponge, squeeze out the excess moisture, dab on the product, then blend it out.
Use the bottom tip applicator for contouring.
Use the angled edge for precise contouring.
Use the full side for all-over base application.
Use the small wedge for a precise undereye application.
Use it under your eyes to remove excess product.
Plus, it comes in this cute little package that's perfect for a stocking stuffer, Secret Santa or gift any time.
Buy: natashamoor.com
Buy: amazon.com
Buy: Macys.com
Mini Molten Matte Liquid Lipstick Collection
Natasha Moor PowerHouse Collection—Fall In Love Mini Molten Matte Liquid Lipstick Collection (MSRP $36.00) features four enticing shades—Survivor (a color that evokes feelings of powerful pride and strength but has a sense of humility and kindness with its subtle tones), Willpower (a magical shade that has soft, pinky mauve understated yet elegant undertones that embody strength, femininity and kindness), Soar (the lightest shade in the collection, it emphasizes that "Less is Moor) and Winner (a regal blend of red, orange and brown with a tint of pink. This boxed collection of four moisturizing, long-lasting Molten Matte Liquid Lipstick Minis,  has 12 hours of staying power. Smudge-proof, water-proof, kiss-proof. Formulas are vegan, cruelty-free, paraben-free and sulfate-free. Note: This is one of the only lipsticks that is BOTH hydrating and long-lasting.
Buy: amazon.com
Buy: Macys.com
Buy: natashamoor.com
PAPI'S BOURBON
Papi's Bourbon is a vibe that can't be duplicated. We've had the pleasure of being the drink of choice to many movers and shakers in the industry. Be sure to visit us at papisbourbon.com.
From A To Zen Signature Bath Salts And Mood Mists
From A To Zen Signature Bath Salts And Mood Mists are handcrafted products created by meditation and intuitive life coach, Kenya Zandrowicz.  Each product is infused with high quality essential oils from around the globe. From A To Zen products are ALL natural and are paraben and preservative free.  No artificial dyes or chemicals.  Each signature scent is designed to help you relax, unwind and help to promote clarity and focus.  Bath Salts will leave your skin glowing and your mind relaxed. Their mood mists are like having a diffuser in a bottle that you can take anywhere. Give the gift of Self-Care this season. 
Black Friday Deal save 20% on All Products when you spend $15 or more. 11/25th – 12/9 Use promo code HappyHolidays22